This week, instead of recreating a celebrity style, I decided to infuse my blog with some outfit creations of my own.

So, Spring is upon us and all the stores are overloaded with floral abundance, bringing joy to all girlie-girls around the world! Not the floral type? Think again! Before turning down a flowery outfit due to it's over-femininity, consider these tips and tricks to incorporating some flower power into your wardrobe. You too can wear florals!

Floral Ensemble #1: "Feminine and Fun"
For a dressed-up brunch or party (think Baby Shower, Bridal Shower), try florals! I've chosen a bright silk chiffon watercolor floral dress paired with lighthearted accessories that are more appropriate and punchy than frilly and frou-frou.
Floral Ensemble #2: "Luxe Casual"
Perfect for the boardwalk, barbeques, and other fun summertime gatherings! Layer this outfit over a bikini for a fun look to wear to the marina or beach club. This outfit symbolizes a garden of style and laid-back, yet chic and put-together florals.
Floral Ensemble #3: "Evening Wear"
Who knew florals could be so alluring? This outfit is great for those evenings out on the town or for going out dancing! The color is flattering and bold, and the dress shows just enough skin. Pair with some strappy dress sandals, and you're ready to go!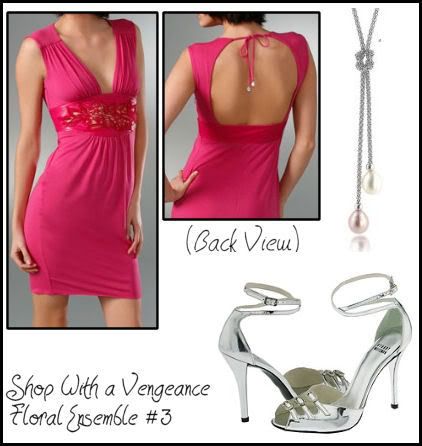 Another Way to Wear Florals:
Not into a full on floral look? A flowery accessory can brighten up even the dullest of outfits! Here are some fun florals for every price range :)
Do you incorporate florals into your wardrobe? How do you do it or why not? Let me know!