This week's Fashion Match is Jessica Biel's out and about look! She looks super cute and casual in this easygoing outfit. Unfortunately, we can't all shop like celebrities, so I decided to recreate this look on a budget!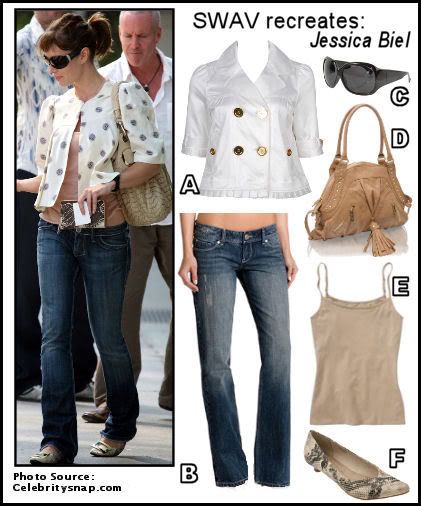 Here's how I did it:
The grand total for the outfit? Just around
$230
for everything, including accessories! Pretty good, right?
What do you think, would you wear it?