Here we have miss Mila Kunis at the Comic Con convention! She looks uber-dressed down, and seems to even have a Dawson's Creek Katie Holmes air about her. I, personally, like it.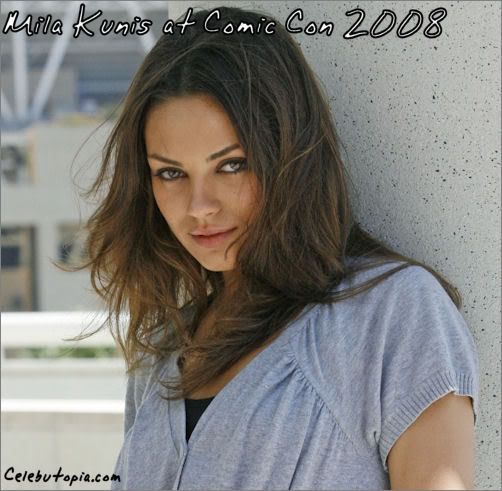 I think she looks great natural, and that it is refreshing to see a celebrity look like a real person, but still gorgeous, in event photos.
Want to nab Mila's look for yourself? Keep it natural! Just do a simple base with some light concealer or tinted moisturizer, and eliminate shine with a matte powder, like MAC Blot Powder. Keep your eyebrows well groomed, like Mila's, and fill in with powder or brow wax as needed. Messy eyebrows will make this look appear grungy, in a bad way. Add a little smudgey brown liner and mascara, and you're good to go!
What do you think of Mila's natural make up look?
Image Credits:
Celebutopia Forum - User "Terminator"
http://www.celebutopia.net/forum/showthread.php/mila-kunis-poses-comic-con-2008-convention-san-82461.html