Margot from Arizona Jeans contacted me to share a celebrity recreation featuring AZ Jeans products (click to see larger)!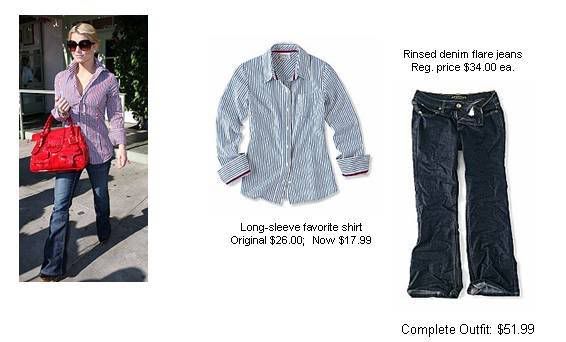 Margot informed me that all spring merchandise is
30%
off until March 17th, so you are sure to get a great deal from Arizona Jeans in recreating celebrity style for less.
She was also kind enough to share with me this code to receive $10 off regular and sale priced items on AZJeans.com (Excluding the purchase of gift cards)!
Start Date: March 12

End Date: April 2

Keycode:

AZJWM1
Enjoy!