What beauty-obsessed product junkie doesn't love scouring
MakeupAlley
's forums and review section for tips? This girl certainly does!
I was looking for some do-it-yourself beauty ideas in their review section, and I came across some interesting ones that I've tried or plan on trying very soon!
Under the Skincare review section, the Aspirin mask is highly rated. If you haven't tried this mask yet, I highly suggest that you do! I do this all the time and it is great. I think I posted about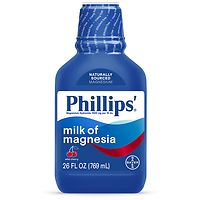 this before, but just to recap, I'll repeat myself. Just sprinkle a few uncoated aspirin tablets with warm water to dissolve into a paste, add a squirt of honey, and smear on for a few minutes. If you're feeling fiesty, mix the aspirin paste in with your favorite pre-made mask, such as Queen Helene's Mint Julep Mask (also highly rated), and leave on for about 10-15 minutes. Love it!
Another cool tip is to use Milk of Magnesia (or Mylanta) very lightly as a primer, after moisturizer, under mineral makeup. This is apparently very good at absorbing excess oil. I plan on trying MoM as an on-the-spot blemish treatment, as it supposedly has anti-inflamatory and antibacterial properties. Plain ol' honey has very high ratings as a facial treatment as well, although most of the readers seem to be mixing it with something to apply or to use as an exfoliator or mask (with brown sugar, cornmeal, or green clay).
Over 200 reviewers suggested Extra Virgin Olive Oil as a body or hair moisturizer, while around 100 recommended Coconut Oil. Bragg's Apple Cider Vinegar apparently makes an awesome toner, but make sure you dilute it first!
One of my favorite tips is to sprinkle a little baking soda on your toothbrush along with your toothpaste before brushing in order to get your teeth feeling super clean and white.
What are some of your favorite beauty tips? Have you tried any of these?