Vanessa Hudgens seems to be a fan of showcasing interesting fashion trends. Here we have an image of her performing at the Neutrogena Fresh Faces Concert wearing a pair of black, leatheresque shiny, skin tight leggings.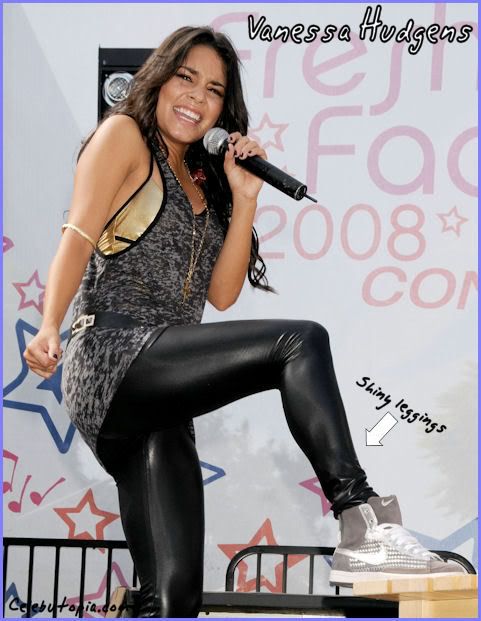 Although it is definitely a blast from the '80's, I think that this trend is surprisingly fresh. I also think that this style really highlights any flaws you may have and could be rather dangerous to wear unless your lower half is picture perfect.
Regardless, if you are interested in looking like Vanessa, or jazzing up your own style with a pair of rock star leggings, check out
this pair
from American Apparel:
For around $40, they are also available in red, gold, copper, silver, and of course black.
What do you think of the shiny legging trend? Let me know!
Image Credits:
Celebutopia Forum - User "Terminator"
http://www.celebutopia.net/forum/showthread.php/vanessa-hudgens-neutrogena-fresh-faces-concert-santa-monica-87052.html